We are now taking bookings for this summer!
Last year was a complete sell out so get your place early - Especially Drummers! We always have a long waiting list for drum places. Remember, we can only take one drummer per group and it is the instrument most children are keen to try.
If this is your first experience of Rockjam then here is an idea of what you can expect.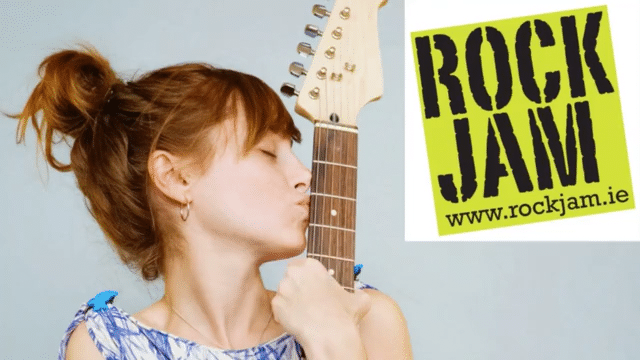 You will be in a small groups of kids your age.
Experience or ability doesn't matter and we supply instruments. Nervous students can be assured that once you enter the jam room the music takes over. Our groups are small so every student gets their voice heard in a very open and friendly atmosphere.
If you are a high level musician and would like to find an advanced group, simply contact Rockjam info@rockjam.ie and we will make that happen.
Your day will revolve around playing music!
The jam session is our focal point. A professional musician who will mentor your group and teach you everything you need to know about being in a band. We also have many short workshops to break up the day. From songwriting to electronic music, beatboxing, guitar fx, talks about great bands and even visiting guest musicians.
The goal of the camp is for your band to write a song or learn a cover of your choosing. At the end of the week you will create a music video using your song.
Here are some examples
14 - 17 year groups
11 - 13 YEARS
7 - 11 YEARS
Our regular Rockjam students know what to expect.
Some come to multiple camps each year. Some even end up working at the camps when they graduate! Our aim is to constantly strive to make our camps better, while keeping that special element that brings people back each year.
So whats new this year?
The overall theme this year is 'more'. We've all had a rough few years. Summer camps are a release from all the school work, exams and deadlines. Students need to be spoiled and allowed to socialise and rock out!
More means more! Every year we improve our equipment, workshops and methods so you can expect;
More great instruments
More electronic equipment
More workshops
More Rocktalks
More outdoor busking
More Music
More Fun
Don't delay! Last year was a sell out. Click on the link and book your place.